OUR AREA

We live in a fairly large four bedroom house with a pool where we have lived for the past thirty three years.We are facing a
lake and there is abundant birdlife including Black Swans, Kookaburras,Black Cockatoos,Rainbow Lorikeets,Long Necked Tortoise and other small creatures. We are only ten minutes away from the city of Perth Western Australia but we prefer Fremantle which is the port city and much more historical and interesting. Most of the history of Perth is gone and replaced with glass monstrosities, but Fremantle restores their history and retains as much of the character of the old place as it can.It takes us thirty minutes to get to Fremantle but it's worth it.
UPDATE.....................
Last November 2002 we moved to a beautiful country town called Pinjarra.It was one of the first settlements here in WA and was first settled in 1834. We live one kilometre out of town in a place called Ravenswood Sanctuary recently renamed the Murray River Country Estate.It is a very pleasant and peaceful area and only twenty minutes from the thriving seaside city of Mandurah.There is lots of wildlife including Kangaroos, Lizards,Rabbits,Bilbys, Bandicoots and many colourful birds. Nearby is the River Murray where we can fish as well as taking long walks around the banks and alongside a golf course.We have views of the Darling Ranges from here too.
Traces of the early settlers are still around the whole area and we are still finding our way around these.It takes us over an hour now to reach Perth but we scarcely go up there as we have most of what we need down here.
I will post a couple of pics of the house taken a few months ago.
Our House
Two shots of the house before we got the garden established
Here are some pictures I took of some of the flowers in our garden in Kewdale.
This is a Dahlia Tree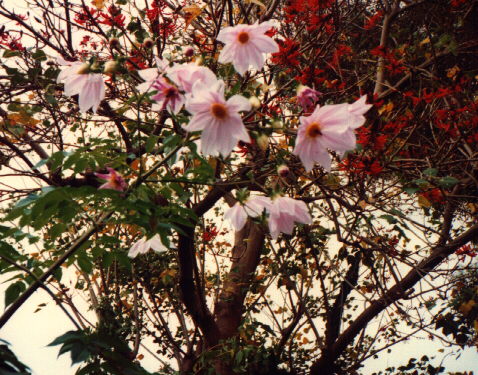 We grew it in the back garden
Part of the pool area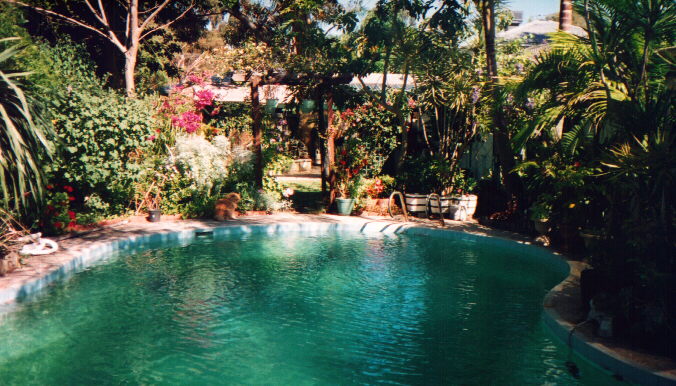 Our Garden
More of the pool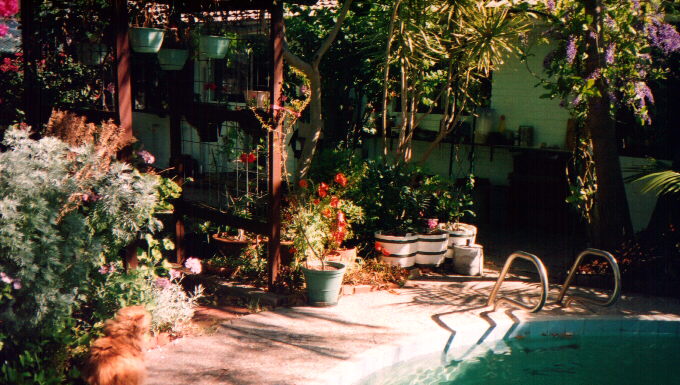 Our Garden
The Molly Cummings Hibiscus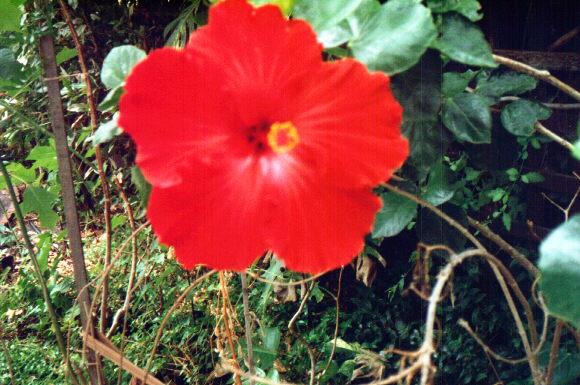 Hawaiian Hibiscus
Vasco Hibiscus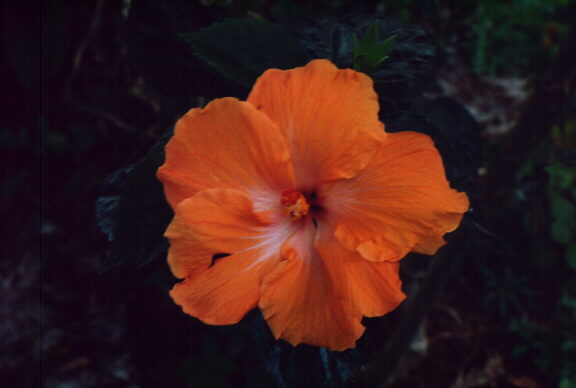 Our Garden
Golden Moptop Chrysanthemum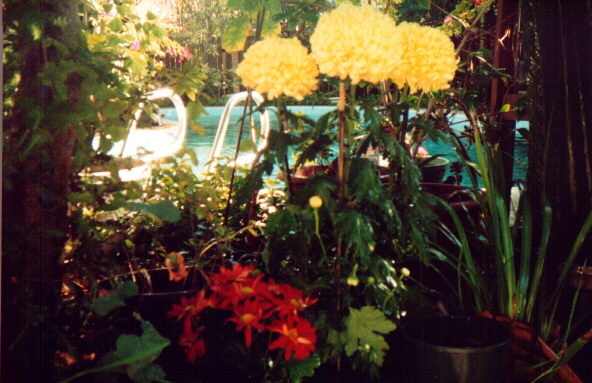 A Mother's Day gift
A Rhipsalidopsis Cactus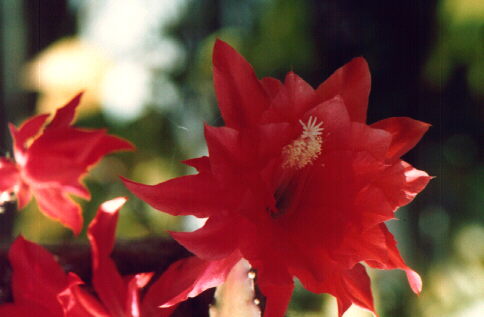 A climbing or hanging cactus
Pink Ice Bouganvillea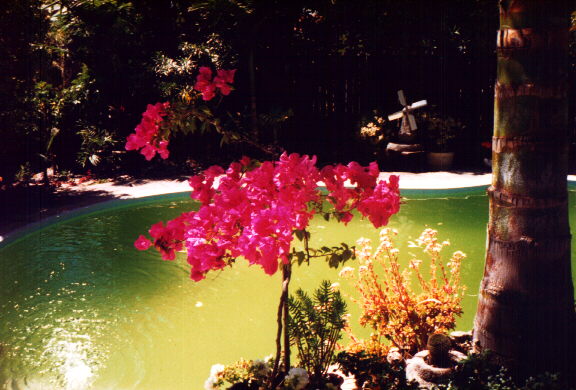 I made this a standard in a pot
My Tulip Magnolia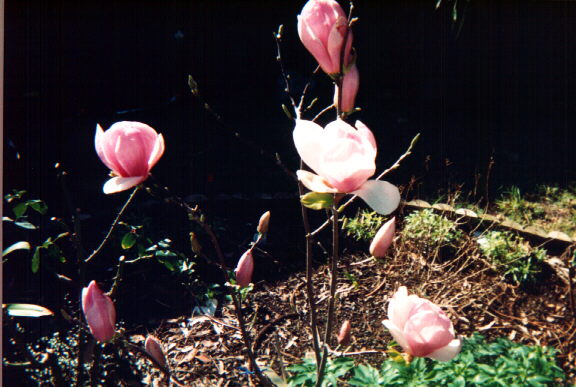 A lovely specimen tree
My Orchids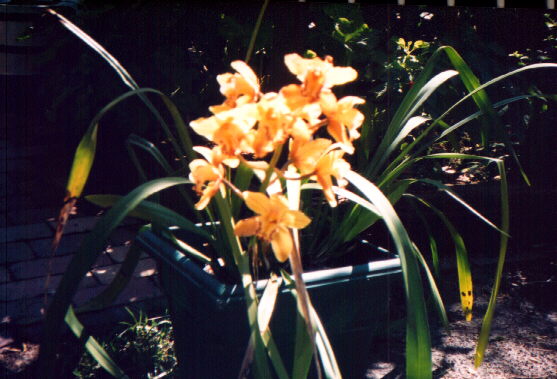 Another Mother's Day gift
Alba Magnifica Azalea
A specimen in the sunken garden